Have you ever noticed how prevalent  noses are in this society?
Noses can be so pushy!
They can be inquisitive.
And fun to play with.
At times, you might see a brand new nose …

… or one that is temporary …
… or a nose that is  liable
to hang around
for a
looooooooong time.
Noses  are looking up in the world!
Noses are going places.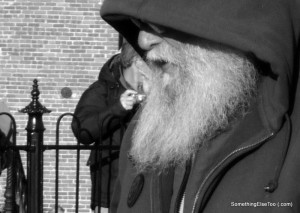 And there are noses which can merely dream —
assuming they belong to…
A nose can fool you!
It might not be an actual nose at all! (Imagine that!)
And some actually exist because of   somebody's imagination!

A nose can get into a hazardous predicament …
… or …
But when you think about it,
most noses really are tame …
… something to be no-ticed …